Miami Paper Shredding's off site service will send a secure truck to your location in South Florida, pick up your documents, and shred them at a local facility. Our shredding facilities are home to industrial shredders that can destroy 20,000 pounds of paper an hour. Your documents are fed into the shredder, and the bits are mixed in with thousands of other documents, adding even more security to your destroyed papers.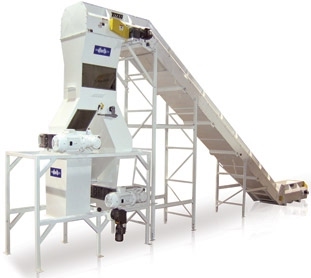 The process begins as uniformed security professionals working with Miami Paper Shredding pick up your secure documents in locked trucks, keeping it safe until it arrives at a secure shredding facility. Upon the arrival of materials for destruction, the containers are weighed for record keeping. Once inventoried, they are staged to begin the shredding process. The material is fed directly into the shredder and the scraps are baled.
Once the materials are baled, they are sent directly to a Florida paper company where the shredded byproduct is turned into pulp to make other recycled products. A certificate of destruction is delivered to you with the certified weight of your materials, verifying that they were properly destroyed.
Off site shredding complies with all Florida and national privacy laws.
Get Free Quotes on Off Site Shredding Services in Miami and the Surrounding Metro Area
Miami Paper Shredding local contractors will destroy your private documents beyond a doubt, so you can rest easy knowing your family's and business' information is safe. Let us help keep your information out of the hands of criminals. Call us today at (305) 890-1665 or fill out the form on the left for free quotes.